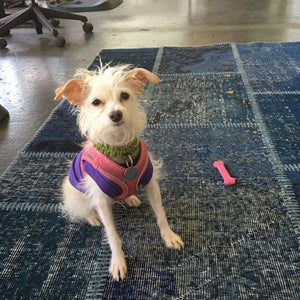 A rare opportunity for the true connoisseur. 
Thread is proud to present this landmark opportunity to acquire the world's first and only perfect dog. Neutered, vaccinated and microchipped, he makes an exquisite centerpiece for both home and office. Bidding begins at $100 billion, pending buyer screening and approval. (Please note: Jeff Bezos will not be approved to purchase this dog. Don't ask, Jeff. Don't make it weird.)
Chihuahua/terrier/whatever

7 lbs

Wise eyes

Has only peed on this rug twice

Good boy!